Customise your cables in just a few clicks!
Our cable configurator is the most complete tool on the French and European markets. It will allow you to carry out most of your projects in just four easy steps!
We have created this tool to make it easier for your to place orders and so that you can see a "real time" visual of the finished cable that you have put together.
With this tool, more than 7,000 combinations are possible! Simply choose the cable you need (length, type):
Then, choosing from a selection of turnbuckles and single terminals, you can put together a cable with one or two ends, depending on your project.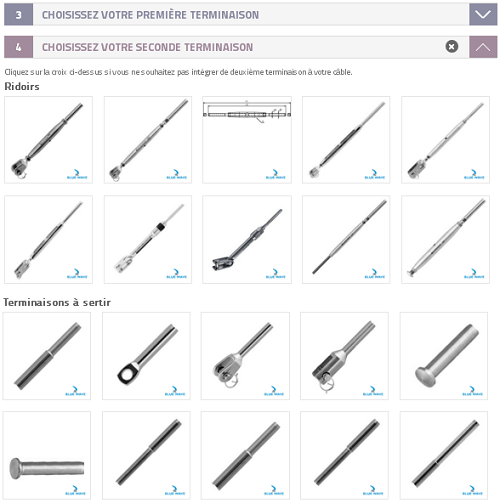 Once you have chosen the part(s), a summary of your composed cable is displayed together with a visual, as shown below: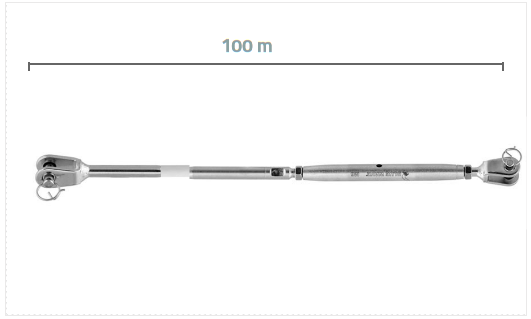 You can validate or repeat the task if you are not happy with it. That's all there is to it! Your cable composition is complete!